DAY#200 - My boy
I am very proud of my son Caleb. 5 months ago Caleb joined me in my fight to eat better and get in shape. No special plan, no special medications, just will power. Day after day he carefully watched what he had eaten turned down seconds, skipped dessert. He has amazed me.
In 5 months time Caleb has dropped 30lbs and has undergone an amazing transformation. He is doing what I only wish I could have or would have done at his age. I admire his will power and determination. Today as we completed our 7k morning run. I thought, you know it is time for us to do another father son picture. After showering we got out our almost too big to wear shirts and put them on and Miriam snapped a picture of us.
So here it is with a before shot for comparison for your viewing pleasure. Me and one of my heros.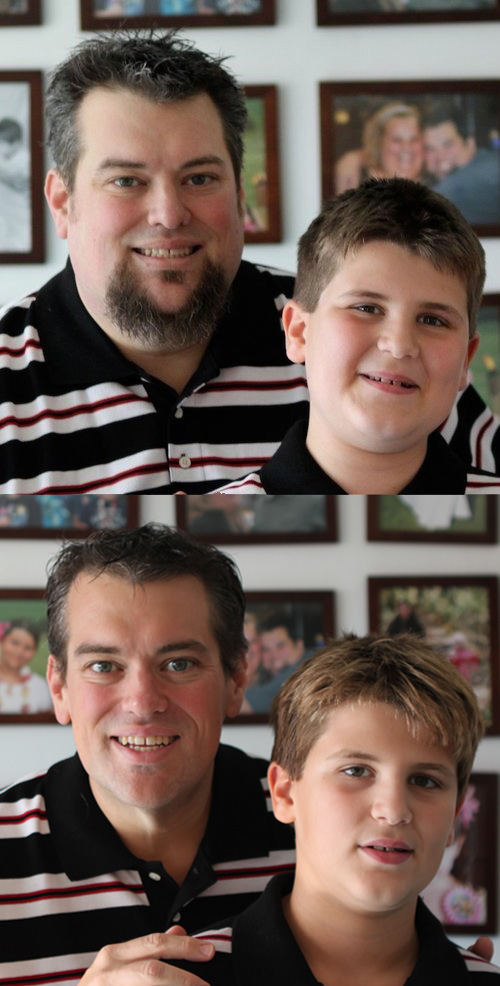 [2010-10-01]