DAY#232 - Snowballblast
Many years ago I created a small online game called
Snowballblast.com
as a contest for WJTL radio in Lancaster, PA. It has a cute concept where you have a virtual snowball fight with your friends in a turn based games. It takes about a minute to play each round so it is fun without being taxing on your time.
Pretty much after the game was created and the contest was over the site sat online for years and I ignored it. However, during that time a small faction of people continued to make and play games with their friends. When my business sold a few years ago I asked if I could keep snowballblast as a hobby for my kids and I to develop and play with and the new owner said sure. So my family has been playing with the site ever since.
This year a friend of mine wanted to do a fun tie-in to a tour she is working on with TobyMac. It is called the Winter Wonder Slam tour. So we made snowball blast games for each tour city and the winner gets backstage passes to meet toby and skillet. Was a fun project to work on and my kids are excited to play. So now we are inviting you to play too.
Join us
for a fun virtual snowball fight and a chance to win some passes.
PS. I have a Dr. Appointment today to go over my blood work. 3 months off of HCG!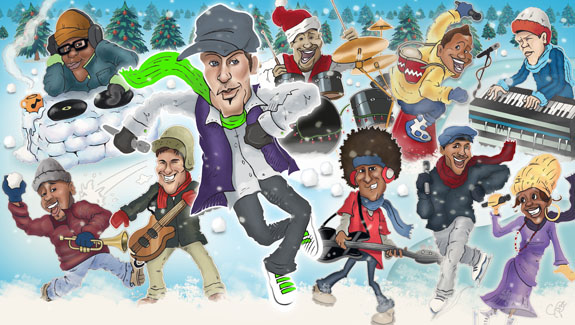 [2010-11-02]