DAY#295 - VLCD 2- feeling groovy
My first day of VLCD(Very Low Calorie Diet) is behind me w00t and as of this morning my water weight is beginning to leave. Mr. Scale says I am down several pounds overnight and that makes me happy. Yesterday was a better first day of VLCD that my first round. I did get a mild headache for about an hour or two but it passed quickly. My hunger pains also came and went quickly. I am still not looking forward to today. On my first round this was my worst day for hunger, I remember telling Shelly, I need my supper NOW! So here is hoping things go well today. I know some people struggle for a few more days but, I believe that after today the rest of the diet will be smooth sailing.
Yesterday, I had Chicken & Spinach with ACV(Apple Cider Vinegar) for lunch. It was yummy. Then I had my 96/4 Ground Beef & celery for supper with some cayenne & paprika and of coarse a bit of ACV. I ate apples for my fruit and had 0 Grissini bread sticks.
I need to order some from amazon
.
Today I got up and weighed myself and I am now down about 7lbs, i attribute the drop to water. I know when i eat sugar & salt and crap food my body holds in water. I am glad to see it go and just wish I was starting at my lowest weight ever so I would be really happy. But I will take it!
So i decided to share a few more pictures from my lunch today, I made chicken & spinach with my sweet & sour dressing. Here yeah go:
I throw my spinach about 6oz. in a non-stick pan with some water and some spices.
I like Cayenne, no-salt, onion and garlic powder. My favorite is garlic powder from a grinder. I love fresh
ground garlic
.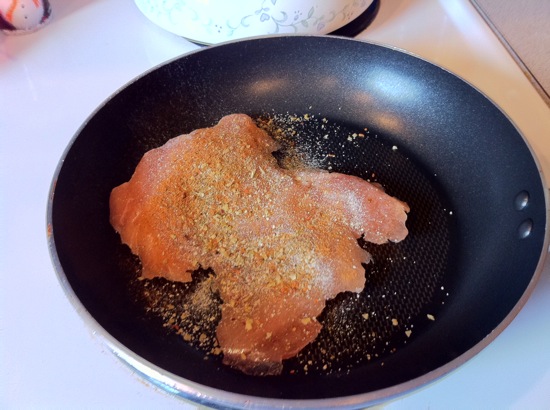 I then throw my chicken from my freezer baggie into a small non-stick pan and sprinkle more spices on it.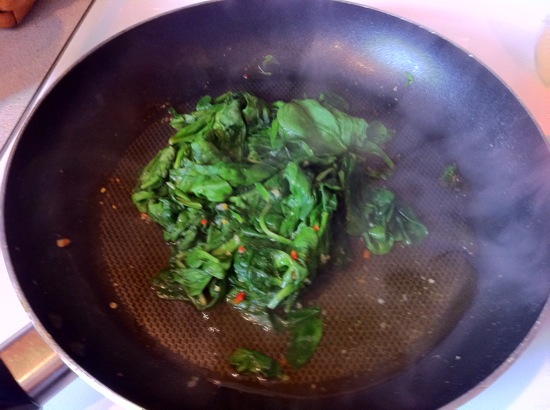 I also put a few dashes of hot sauce in with my chicken and a squirt of
Bragg's Liquid Aminos
in with my spinach. The spinach really shrinks up quickly in the pan, I turn it off and wait for the chicken to get done.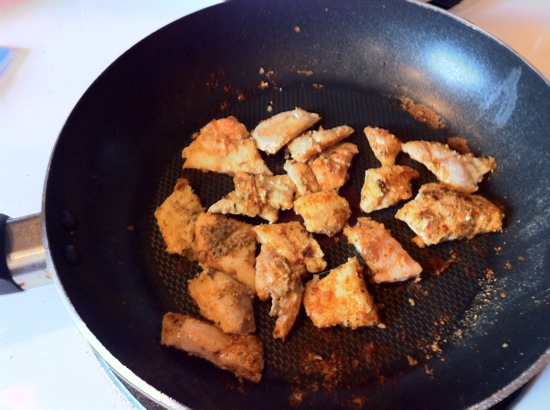 Once the chicken is done i chop it up into pieces.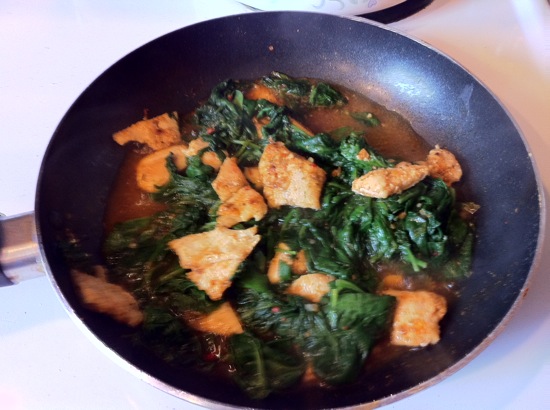 I then add the spinach and it's juices and I use tem to de-glaze my pan. I cook them for a minute longer and then i add some
Braggs Apple Cider Vinegar (ACV)
and a dropper of
stevia
.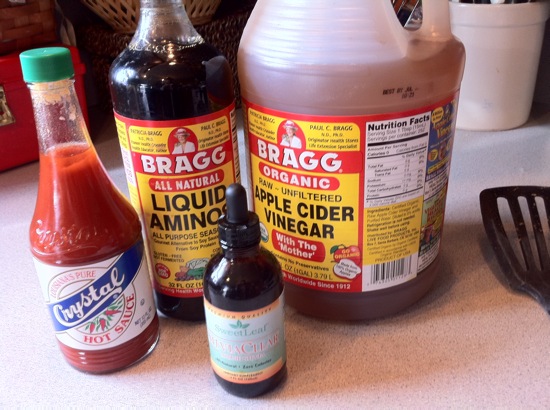 Here are the liquids I use, as I said the chicken gets some hot sauce, the spinach gets the liquid aminos, and then right before i plate I put in a spoonful or two of ACV and a dropper of stevia to give that sweet & sour taste.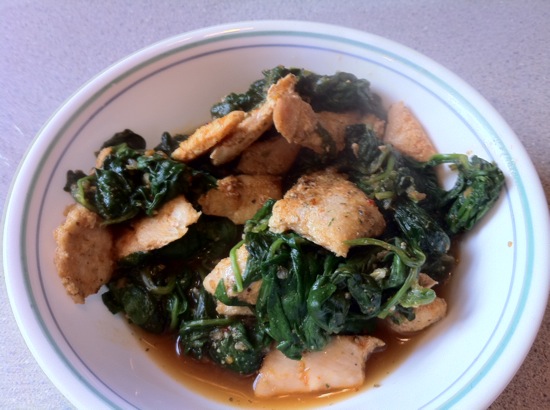 WARM & YUMMY. I am sure you will need to adjust the spices to your own tastes. I like this meal very much and eat it several times a week.
[2011-01-04]