DAY#297 - mental urges
So the new struggle has started. The one between my ears, the whisper in my head that reminds me that I could enjoy a handful of M&Ms or that one dorito would be tasty. Not a physical hunger at all. Just a mental craving to chew and swallow something, anything. It started last night, my wife prepped for my daughters sleepover by throwing a half a dozen snack items on the dining room table.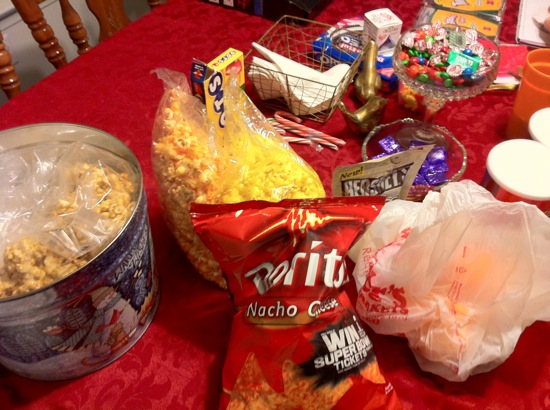 It was harmless enough, but I was mentally hungry for it all. I haven't been on VLCD long enough to forget the sweet flavor of chocolate in my mouth or the smooth texture of it as it melts. So there it sat all night looking at me. I ignored it physically but mentally I engaged in some food lust. I would like to say I am over my mental urges today, but they are still there. They will get fewer and far between with time but today and last night they felt all too real and upclose.
For a sweet treat I was reminded of an old standby I use to give myself a warm sweet food fix. I made myself and cinnamon baked apple for my lunch time fruit. The pics follow.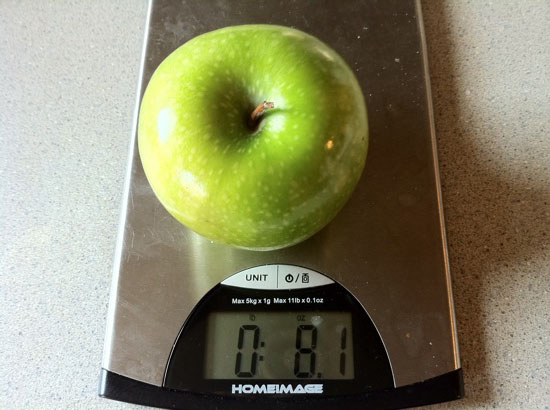 I take a nice granny Smith Apple.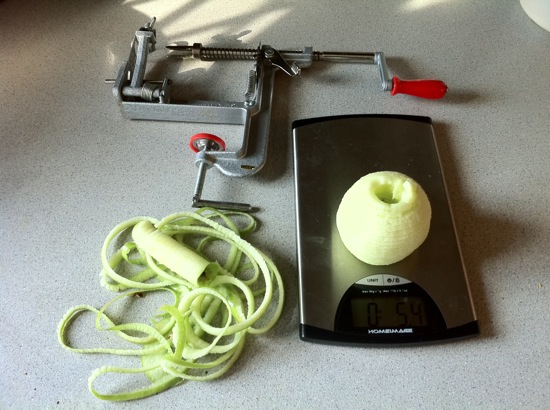 I use my pampered chef core, peel & spiral slicer prep it. FWIW, It weighed 5.4oz. after removing the core & skin.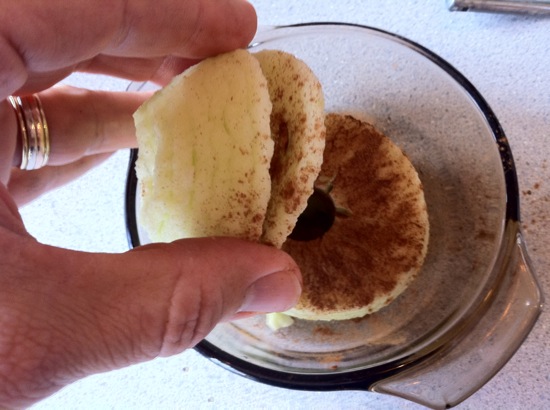 I then sprinked the layers with cinnamon and stevia in a baking dish.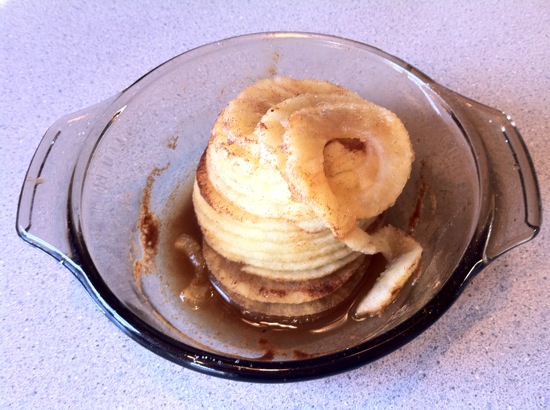 After microwaving for about 2.5-3 minutes it is nice and soft and ready to devour. YUM
Perhaps an apple a day will help keep the urges away
[2011-01-06]