DAY#56 - One Month Pics
I thought would share with you a one month before and after picture. The middle picture was taken 1 month ago. The picture on the right was taken today.
I then added a picture of me at my heaviest from a few years ago. Believe it or not I did not gain back all my weight from my last big diet attempt. I count that as a blessing. Hoping to add another even better picture next month!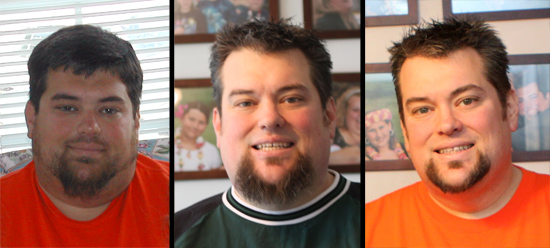 [2010-05-10]