DAY#111 - Progress Check #16
I now weigh 248lbs. Down 105lbs since day 1. I am not done yet, although I am much closer to where I want to be. In about a month I am hoping to transition from my HCG diet phase 2 to pahse 3. In phase 3 I am hoping to add in exercise and more food. The goal will then be to maintain my weight.
Today is July 4th. (and yes, I am a day late with my progress check again). July 4th also marks my 3 month anniversary of starting HCG. So I thought I would celebrate by posting a new picture. My daughter Miriam took one of me in my new Red, White & Blue shirt. I hope you guys have a great day with family and friends and I will post more later. For now, I am off to our church picnic!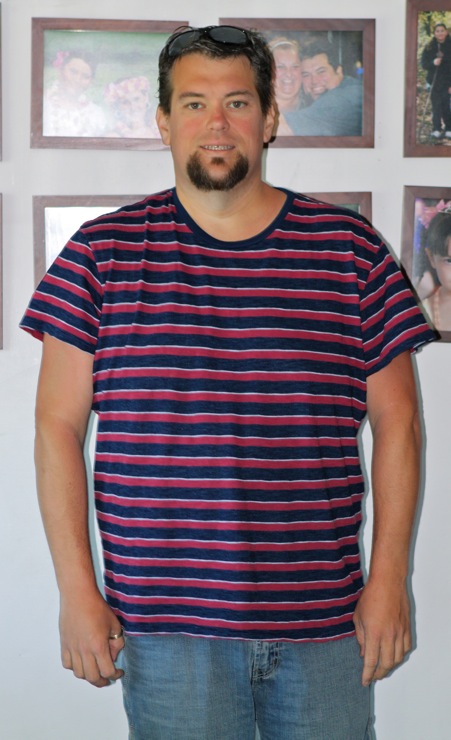 [2010-07-04]