DAY#122 - w00t!
Currently I am stoked. I have had a few days of the blahs and it is great to feel stoked. Why? you ask. Every piece of my clothing that i have had in my closet. Some of it 20+ years old now fits. I was tired after work today so i decided to take a shower before doing even more work :) After my shower I decided since i am clean and getting dressed maybe i can try on a few items to check my progress. Well they all now fit! Which means my final goal of getting into my crazy flower shorts is now complete! Check out my GREEN
goal page
!
This comes as a great pick me up coming off of a week where the scale wasn't moving much and i had some itty bitty bug that made me feel blah. And it holds true to the protocol I am on that when you are not losing pounds you are losing inches. w00t!
My only clothing goal that I have left is to buy myself a pair of 501 jeans that fit. I am not even sure I will wear them, but in the near future I plan on purchasing a pair and at least taking my picture in them. This leaves me with one goal which is to weigh 220lbs. I guess it is time to come up with some new goals. I think the new ones will center around maintaining what I have accomplished and building from there. I am excited and happy tonight and wanted to share.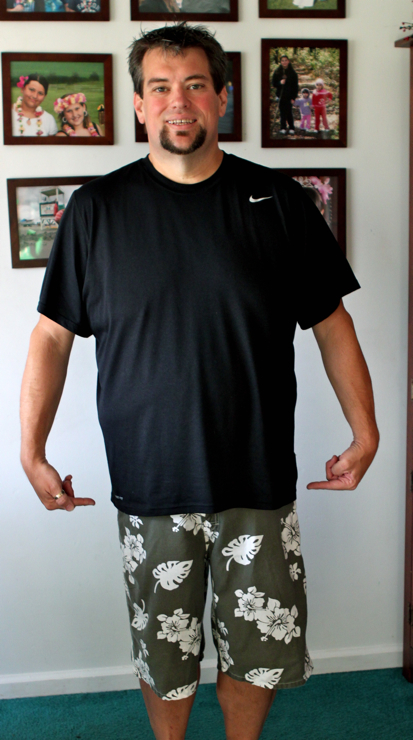 [2010-07-15]