DAY#125 - Progress Check #18
Sorry, I am a day late with posting my weekly update. I now weigh 239lbs. Dropping 4lbs this week, which is slow compared to my previous weeks but still, 4lbs is stellar. I missed posting my progress yesterday because we spent our day at a swim meet in E-town. While i was there I took plenty of pictures and want to share one with you.
As rounded the deep end of the pool walking toward our blanket I passed their low dive. One the ground next to the stairs up to the diving board was painted a warning sign. No one over 240lbs was allowed to use the dive. As I walked passed I thought to myself, It stinks that I couldn't use the dive. Then it hit me. Hey, i am 239, baby. This diving board is mine. HAHAHAHA.
In my mind I still weigh 350lbs+. The reality of my weight loss and my new emerging body has not fully set in. I frequently do a double take when I walk by a mirror. It isn't vanity. It's borderline shock. Hey, who is that guy? Oh, it is me! Hrm, how did that happen? I am sure as time passes it will all sink in. But for now I still think like a little fat boy.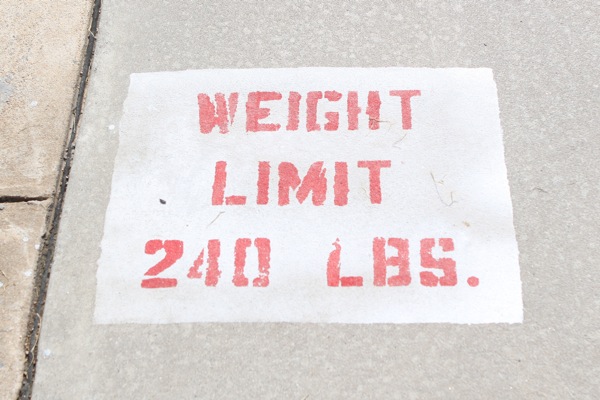 [2010-07-18]